VOICES FOR THE FUTURE (UNITED NATIONS BUILDING NYC)
5 September 2019
VOICES FOR THE FUTURE is an audio-visual collaboration between artist Joseph Michael, composer Rhian Sheehan, and Project Pressure. For three nights on the eve of the 2019 Climate Action Summit, the UN Headquarters Building in New York was illuminated with large scale projections of a melting iceberg, and soundscapes including the voices from six young advocates, including Greta Thunberg, delivering messages about the nature of the crisis, and the actions that can and must be taken. The installation featured an original score by Rhian Sheehan, with additional music by Brian Eno. Read The Guardian article HERE. Watch HERE.
Check out the Guardian article HERE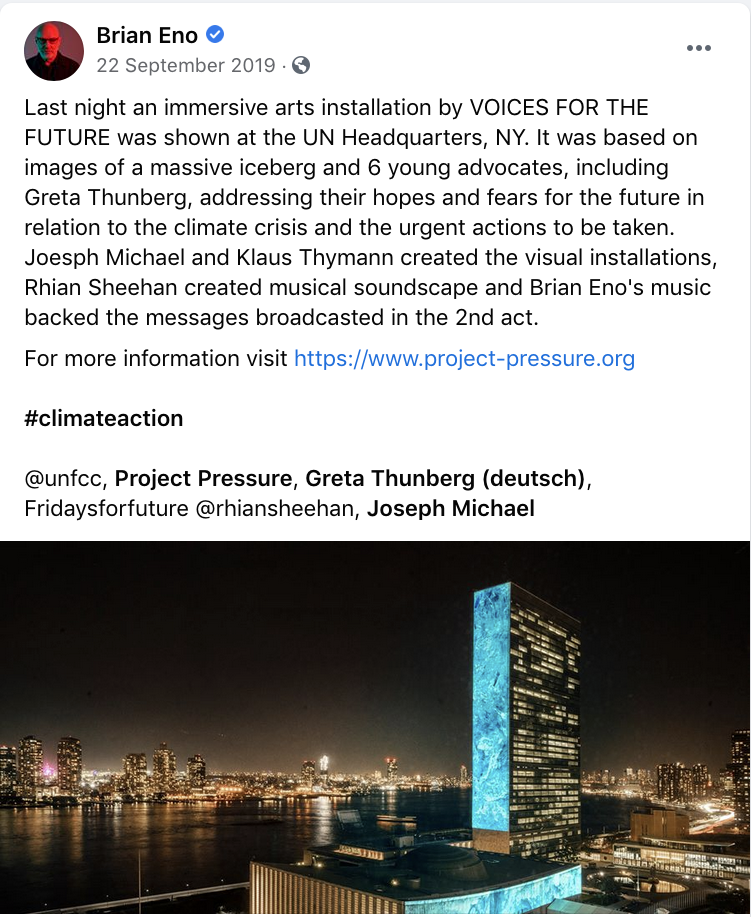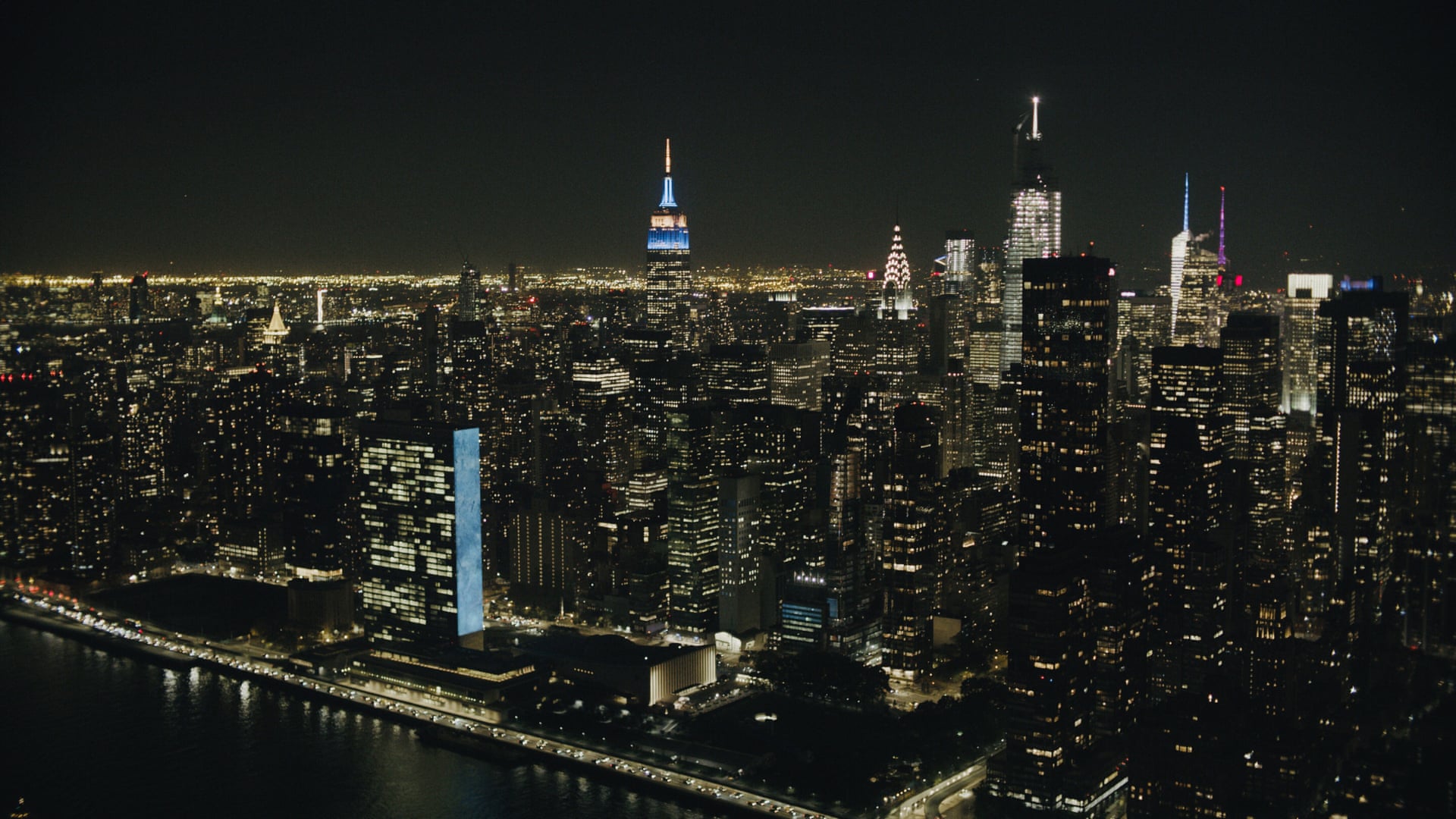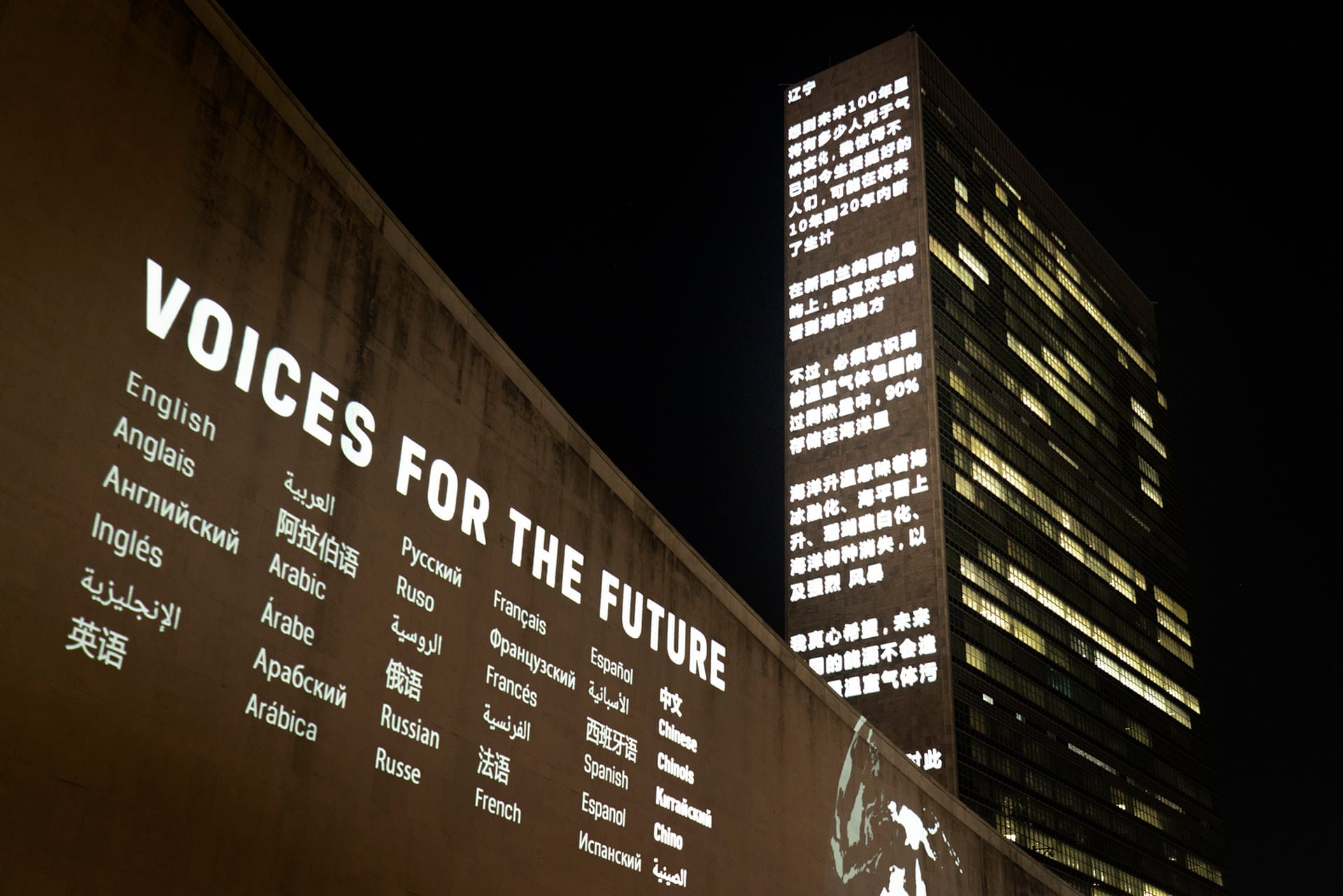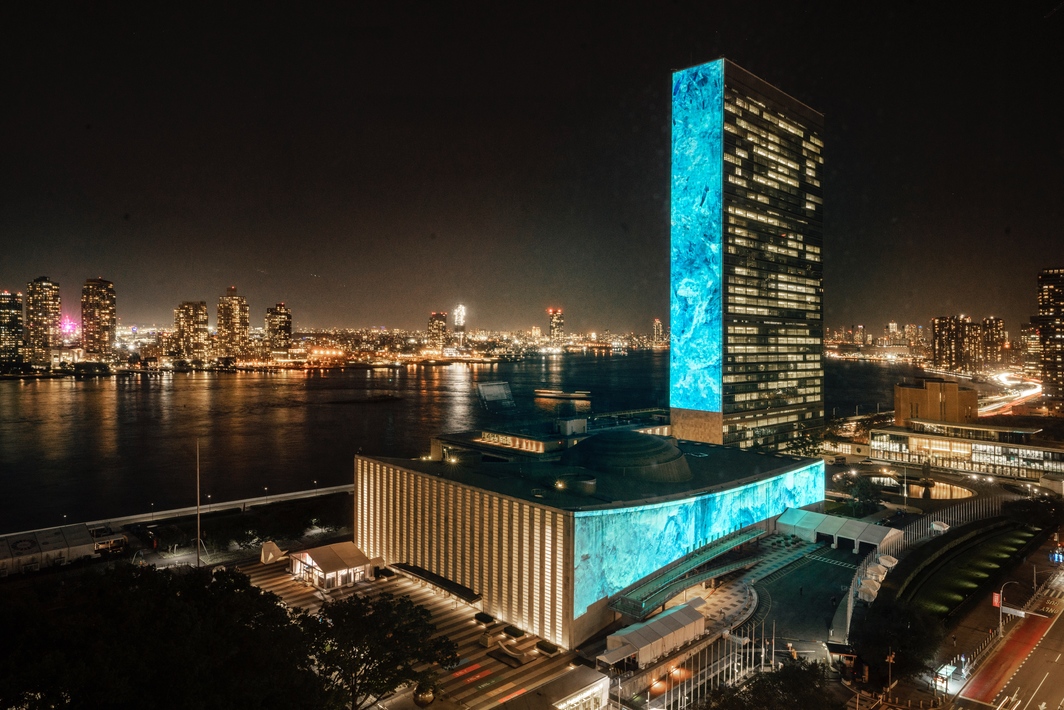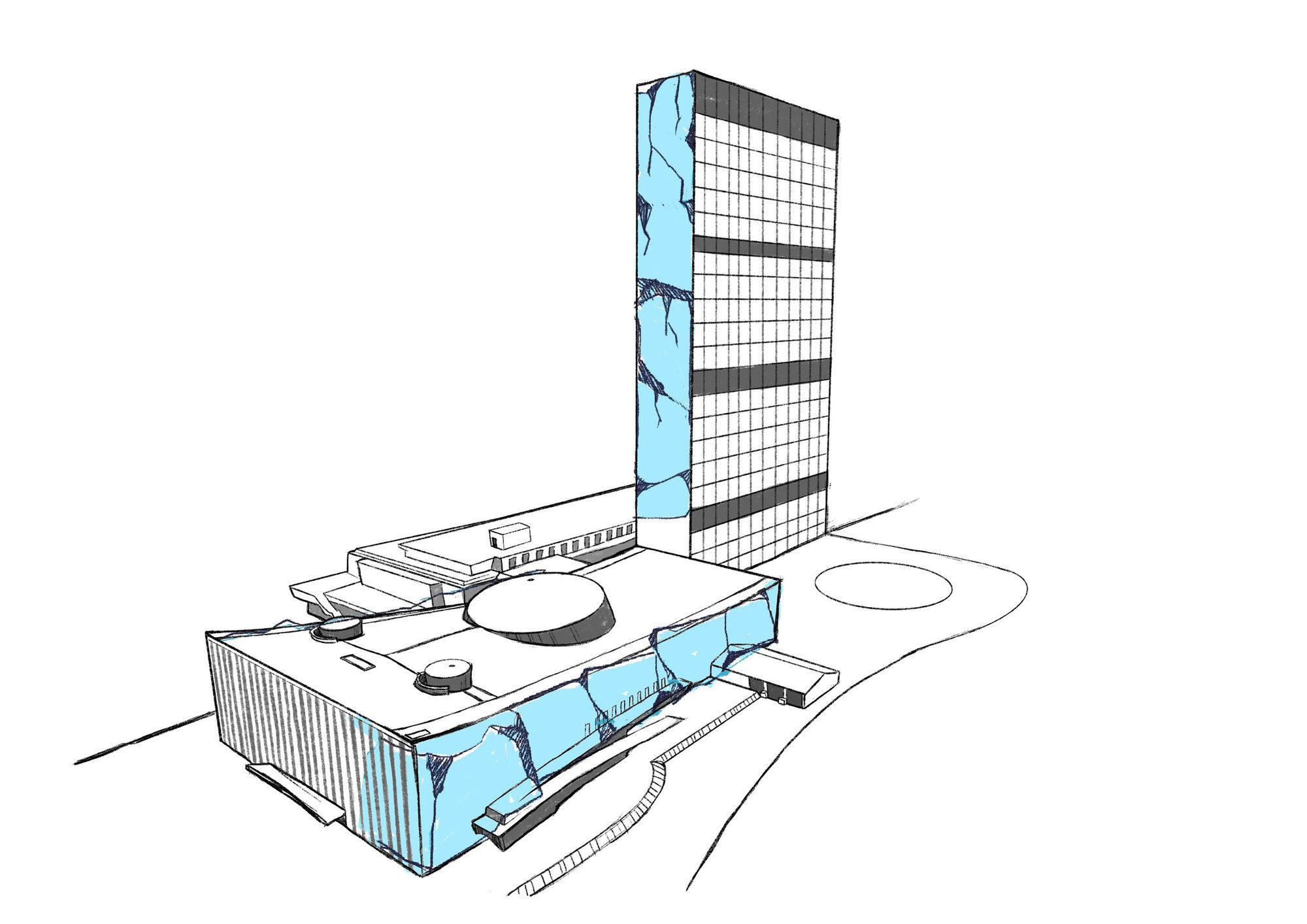 Conceived by artist
Joseph Michael
, after visiting Antarctica in 2016, he set about creating an immersive artwork that would transform large well-known buildings into life-sized icebergs, so people could temporarily visit and feel for themselves the icebergs crack, shift and breathe around them. More information on the project
HERE.